Christmas Special My First Christmas Print Raglan Kids Wear
₹499
The above price is applicable for any ONE product ( 1 Onesie OR 1 T-shirt)
Swipe images left for the size chart.
---
Celebrate the 1st Christmas with customized baby Outfit stated: " My First Christmas ".
Who doesn't wants to personalize for their Lil ones first  As it is the first Christmas special festival of their life.
Baby t-shirt in the traditional colors of Christmas.
Soft and comfortable  Christmas Outfit and Baby rompers for the age til 4 year
As well as cozy sleep and relaxed day at home.
Which can be customized and personalize as per your wish and the occasion.
Click the Instagram and Facebook-worthy pictures to post on this special event of  Merry Christmas Day.
And you can even add their name to the back to give it a personalized Christmas Day Baby Romper.
Customize Knitroot onesies/Tees with your little one's names and make the occasion special.
Capture the memories of his/ her first  Christmas with our Merry Christmas onesie.
Try our customized baby T-shirt for your kids with their name mentioned in it so that you can cherish that day in your whole life.
Our most sold items of baby rompers are My first New year baby Romper , Papa Shoulder's Baby Rompers, Birthday baby rompers, Bunny Cape Baby Rompers, Mickey Mouse Baby Rompers,  Boos Baby Rompers, Mundan T-shirts, and wedding collection Onesies, Half Birthday
Knitroot- Providing exactly what you want!
You desire we create!
The above price is applicable for 1 Pant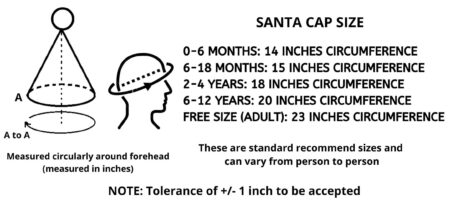 Color: Red

Material- Soft Cloth

Customized Baby Name on cap
The above price is applicable for any ONE product ( 1 Onesie OR 1 T-shirt)
Swipe images left for the size chart.